What Do You Need to Know About Filing for Bankruptcy?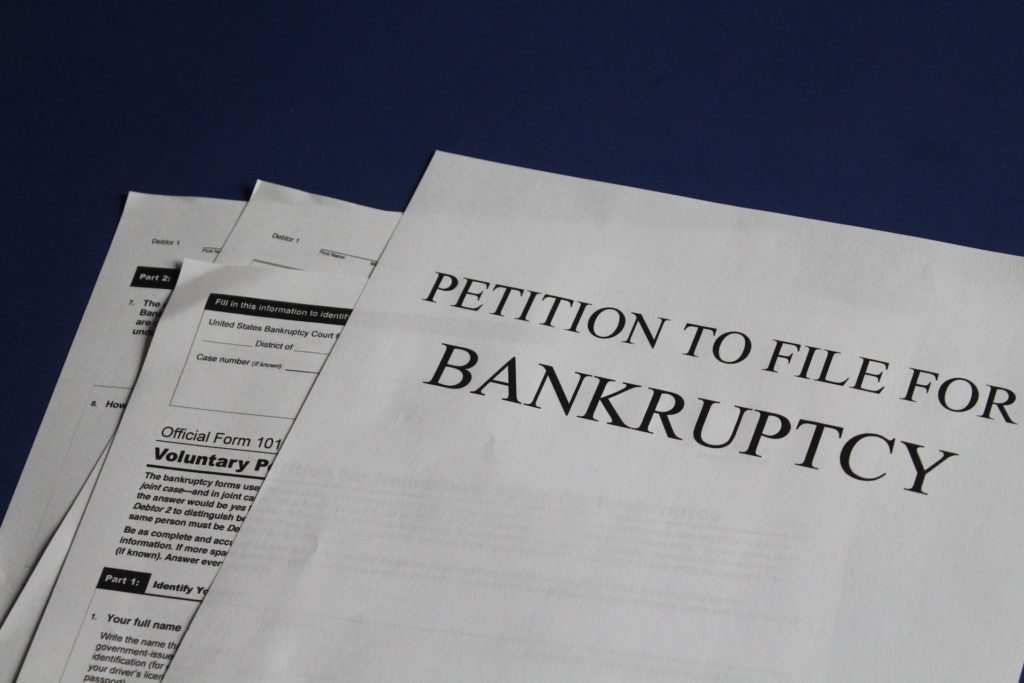 Bankruptcy is a legal process that allows individuals and businesses to obtain relief from their unmanageable debt. It is a way for debtors to reorganize their financial affairs and pay their creditors over a period of time. Bankruptcy is a serious decision and should not be taken lightly. As such it is important to understand what bankruptcy is and when is the right time to file.
The two most common types of bankruptcy are Chapter 7 and Chapter 13. Chapter 7 bankruptcy is a liquidation bankruptcy that eliminates most unsecured debts and is available to individuals, sole proprietorships, partnerships, and corporations. Chapter 13 bankruptcy is a reorganization bankruptcy that allows individuals to reorganize their debt and repay it over a three to five-year period.
When to File for Bankruptcy
When it comes to financial issues, bankruptcy is often the last resort. In the US, filing for bankruptcy is a legal process that can help individuals, businesses, and other entities manage their debts. It can provide relief from creditors and provide a fresh start for those struggling with debt. But when is the right time to file for bankruptcy?
The answer to this question depends on your individual situation. In general, filing for bankruptcy should be considered when you're unable to make any progress in managing your debt. This could be due to a job loss, a medical emergency, or other factors that have left you with unmanageable debt. If you've tried negotiating with creditors, but can't come to an agreement, then bankruptcy may be the best option.
When deciding when to file for bankruptcy, timing is key. In some cases, it may be best to wait until you've exhausted all other options. This could include debt consolidation, credit counseling, working with an attorney to negotiate a settlement with creditors, or waiting until your debts have reached a certain level. You should also consider the timing of the bankruptcy filing, as it could affect your ability to access credit in the future.
What Are the Steps to File for Bankruptcy
Here are the steps for filing and declaring bankruptcy.
Determine if Bankruptcy is Right for You:

Before filing for bankruptcy, it is important to consider the potential consequences and decide if it is the right choice for you.
Take Credit Counseling:

All individuals filing for bankruptcy must complete a credit counseling course. This course can help you understand your financial situation and determine if bankruptcy is the right option for you.
Gather Documents:

You will need to provide the court with proof of your income, expenses, assets, and debts. This includes bank statements, pay stubs, tax returns, and credit reports.
File Bankruptcy Petition:

You must file a petition with the court, which includes a schedule of assets and liabilities, a statement of financial affairs, and a list of creditors.
Attend the Meeting of Creditors:

After filing for bankruptcy, you must attend a meeting with your creditors and the trustee assigned to your case. This is an opportunity for your creditors to ask questions about your financial situation.
Receive a Discharge:

If the court approves your bankruptcy, you will receive a discharge of your debts. This means that you are no longer responsible for paying them.
Why Hire an Experienced Debt Defense Lawyer
Hiring an experienced debt defense lawyer is one of the best ways to protect your rights and ensure you receive the best possible outcome.
An experienced lawyer can provide invaluable advice and representation, as well as access to resources that can help you manage your debt and improve your financial situation. With the right legal help, you can ensure you receive the best possible outcome for your case.
On the Verge of Bankruptcy? Don't Wait Until It's Too Late!
Filing for bankruptcy can be a financially responsible decision for those in need of debt relief. However, it's important to assess the situation, weigh the pros and cons, and make an informed decision. Bankruptcy is a viable option for those who qualify, but it's not an easy way out–so it's best to do your homework and make sure you're making the right decision. After all, filing for bankruptcy doesn't have to be a life-altering event – it could be a fresh start to a bright financial future.
Are you looking for a reliable bankruptcy attorney in Plano? Look no further than Angela R. Owens. Angela has a wealth of experience in handling all types of bankruptcy cases, including debt settlement and loan modification. She also provides counsel and advice on managing debt and creating a financial plan to help her clients get back on their feet. Each case is handled with care and attention, and she goes the extra mile to ensure that her clients receive the best possible outcome in their bankruptcy cases. Let Angela get you the best possible outcome in your case! Get started today!